---
California county rescinds 'American Christian Heritage Month'
Written by on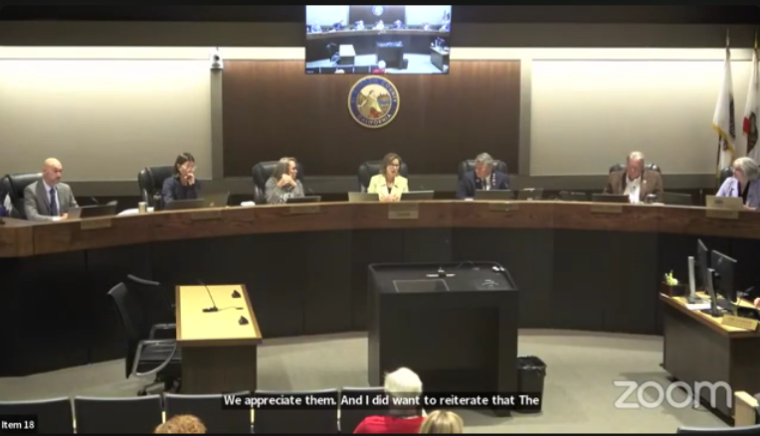 County officials in Northern California have rescinded a proclamation intended to "recognize the impact of religious beliefs on America's history" after criticism from local Jewish residents and church-state separation groups.
Earlier this summer, the Board of Supervisors of the County of El Dorado, located about 30 miles east of Sacramento, issued a proclamation introduced by Supervisor John Hidahl declaring the month of July "American Christian Heritage Month."
The proclamation featured several historical references, including the 1892 Supreme Court decision in Church of the Holy Trinity v. United States, which stated, "This is a religious people… From the discovery of this continent to the present hour, there is a single voice making this affirmation." The proclamation noted U.S. Congress' first act in 1774 "was to ask a minister to open with prayer and to lead Congress in the reading of four chapters of the Bible."
Calling for the official designation of July as "American Christian History Month" to "recognize the impact of religious beliefs on America's history," the proclamation passed with a 4-1 July 18 Board of Supervisors vote. 
Days later, the Freedom From Religion Foundation (FFRF) sent a letter to the board calling the proclamation a "clear breach of the Establishment Clause of the First Amendment of the United States Constitution."
"By issuing this proclamation advancing Christian nationalism and the debunked myth that we are a Christian nation, El Dorado County is ironically violating the country's true heritage of religious liberty based on a secular government," wrote FFRF attorney Christopher Line. 
An online petition launched by South Lake Tahoe resident Marla Saunders urged the board to rescind the proclamation to "demonstrate their commitment to upholding the principles of religious freedom and inclusivity for all residents and visitors." 
"Allow us to come together as a community that respects and celebrates our diverse backgrounds, ensuring that no one is excluded or marginalized based on what they choose to believe," the petition, which gathered over 1,000 signatures, stated.
Saunders was one of several local Jewish residents who were part of the "backlash" against the proclamation, according to The Times of Israel.
The ACLU of Northern California sent a letter on Aug. 25 objecting to the proclamation because it "conveys that the County supports, promotes and endorses specific religious beliefs and, as such, violates the California Constitution."
In response, the board pledged to revisit the issue at its Sept. 19 meeting, where officials ultimately voted 5-0 to rescind the proclamation.
During a public comment portion of the meeting, Rabbi Evon Yakar of Temple Bat Yam in South Lake Tahoe commended the board for taking action but criticized them for promoting the notion of America as a Christian nation.
"This was not about celebrating one group's heritage," said Yakar, who cited American Jewish Heritage Month or Pride Month as examples. "This is about the clear use of language in the proclamation that our country was founded as a Christian country, and that is what we are celebrating."
The rabbi doesn't think "the supervisors went far enough to address that."
Supervisor Hidahl said during the meeting that the "possibility of litigation" is one factor that led him to vote to rescind his own proclamation. 
"I believe it's incumbent upon elected officials to correct things, to pull them back if they haven't achieved their positive influence," Hidahl said. "This was something that was hopefully going to be inspirational, aspirational, and it didn't turn out that way across the board."
The Christian Post reached out to Supervisor Hidahl for additional comment Friday. This story will be updated once a response is received.
Supervisor George Turnboo, a businessman and local pastor, also spoke at the board meeting and issued a thinly veiled rebuke to the move.
"A proclamation is not a law. However, we have 'In God We Trust on all our currency,' he said. "I have my own Christian beliefs as a pastor of the El Dorado Community Church. Trusting in God means deciding to believe in His promises instead of our own fears. That's all I have to say."
Since 2006, the federal government has observed May as Jewish American Heritage Month, while a number of other states, including New Jersey, Illinois, Utah and Washington, celebrate Muslim American Heritage Month. 
The U.S. government also observes Native American Heritage Month in November.
Free

Religious Freedom Updates

Join thousands of others to get the FREEDOM POST newsletter for free, sent twice a week from The Christian Post.
---