---
Fire at Worship Building in Pakistan Set by Church Leader
Written by on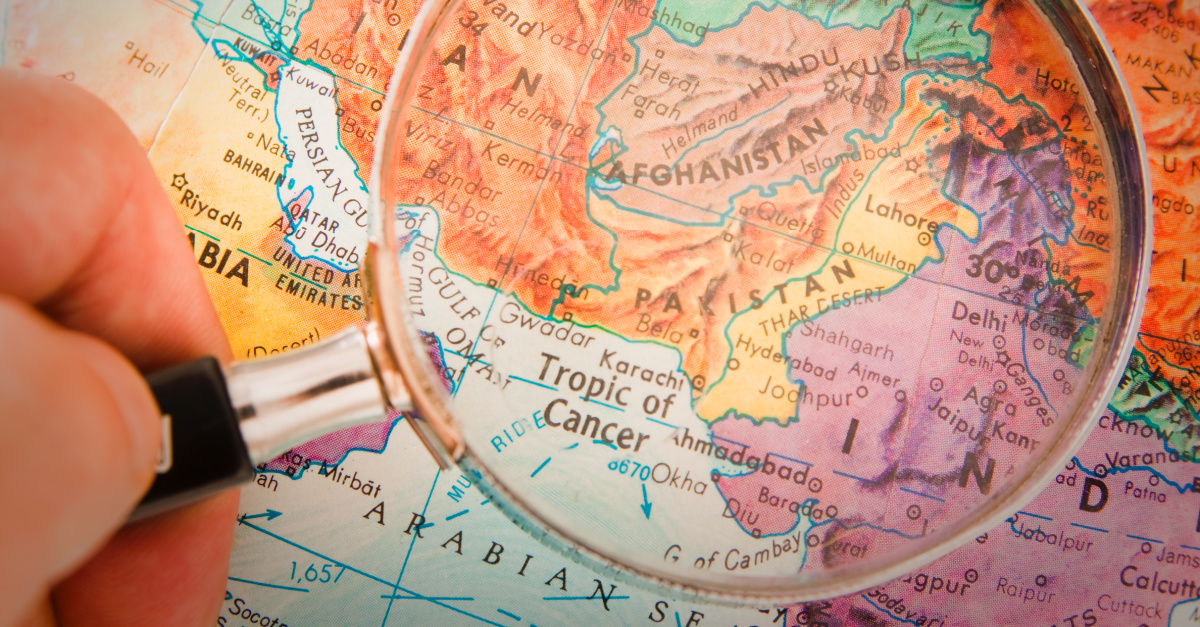 LAHORE, Pakistan
November 20, 2023 (Morning Star News) 
Christians in Lahore, Pakistan were shocked to learn on Saturday (Nov. 18) that a church elder confessed to setting fire to their worship structure after initially blaming it on a Muslim extremist group, sources said.
Police arrested church elder and treasurer Zubair Akhtar Khokhar after confronting him with video evidence from CCTV cameras of the fire set on Thursday (Nov. 16), said the Rev. Samuel Massey, pastor of Gulberg Presbyterian Church in Lahore.
"Zubair was taken into custody after footage retrieved from the church's security cameras showed him entering and exiting the building at the time of the incident. No other person was seen entering the building after Zubair," Pastor Massey told Morning Star News, saying the church leader sought to take his place as senior pastor. "Zubair also admitted that he had faked the threat letter from an Islamist group to scare me into quitting my position. When he failed to see the desired result, he decided to burn the church and pin the blame on the alleged Islamist outfit to show that the threat to my life was real."
The fake letter, dated Oct. 16, 2023, warned the congregation against worshipping too loudly.
Naseerabad police registered a case against Zubair under Sections 295 and 436 of the Pakistan Penal Code, according to First Information Report (FIR) No. 3140/23. Section 295 relates to "deliberate and malicious acts intended to outrage religious feelings of any class by insulting its religion or religious beliefs" and is punishable by three years imprisonment fine, or both.
Section 436 states that "whoever commits mischief by fire or any explosive substance, intending to cause, or knowing it to be likely that he with thereby cause, the destruction of any building which is ordinarily used as a place of worship or as a human dwelling or as a place for the custody of property shall be punished with imprisonment for life, or with imprisonment of either description for a term which shall not be less than three years or more than ten years, and shall also be liable to fine."
Pastor Massey said that he and other church elders were shocked when police summoned them on Saturday (Nov. 18) and shared their findings.
"Zubair was questioned by the police on Friday night because he was the only person who, by his own admission, had unlocked the gate and after some time reported the fire incident to me on the phone," Massey said.
The church pastor said that the church leaders were already wary of Zubair's attitude and had limited his role in administrative matters. Pastor Massey declined to elaborate, saying it was not right to speak publicly against a church member.
"We are all deeply pained by this act, but as Christians, we will continue to pray for God's mercy for Zubair," he told Morning Star News. "He says he's remorseful for what he has done, but for now, the law will have to take its course."
The blaze destroyed the church altar, a cupboard containing Bibles and other Christian books, two air conditioning units, and furniture, among other items, the pastor told Morning Star News previously.
Two years ago, a Muslim family had filed a police complaint against the church to stop using the sound system during worship, but Pastor Massey said that the administration had addressed the concern.
"Zubair was part of the session team that handled the issue at that time," he said. "He connected the recent events with that incident to give it a religious cover, which would have posed a serious threat to interfaith relations in the area."
'Shameful'
Church and community leaders said the involvement of a congregation member in the arson had put Pakistani Christians in an embarrassing situation.
"It's shameful, to say the least," said Bishop Azad Marshall, president of the Church of Pakistan.
The senior Anglican church leader told Morning Star News that, like other community members, he too was saddened to learn about the case.
"Photos and videos of the charred Presbyterian church refreshed the memory of the burning churches and homes of Christians in Jaranwala that happened just three months ago," Marshall told Morning Star News. "It's a pity that some Christians are now faking persecution to achieve their personal objectives. They don't realize that their actions are detrimental to the community's security and undermine true persecution."
According to Pak Mission Society Chief Officer Adeel Rehmat, the arson further compromised the quest for justice by persecuting Christians in Pakistan.
"There's no denying that gross religious persecution happens in Pakistan, but recent incidents are projecting the entire community in an entirely different light," Rehmat told Morning Star News. "The Jaranwala attacks took place when a Christian man desecrated the Koran to implicate two Christian brothers in a false blasphemy case. Thereafter, a Presbyterian pastor in the same area faked an assassination attempt by Islamist extremists for ulterior motives, and now this Christian man has burned his own church and tried to give it religious color. We must condemn and discourage such lies and deceit, otherwise, the entire community will suffer its consequences."
The Pak Mission Society is a leading faith-based humanitarian organization that works for community development and strengthening of the church in Pakistan.
On Sept. 29, police in Faisalabad charged the Rev. Eleazar Sidhu with making false allegations after he admitted that a gunshot wound he had blamed on Islamic extremists was self-inflicted.
Sidhu, pastor of the Presbyterian Myong-Sang Nasreth Church in Kukranwala village of Jaranwala, had filed a case with police alleging that Muslim extremists on Sept. 3 ordered him to recite the Islamic creed and shot him when he refused.
Christian leaders said the pastor's false allegation, followed by unwarranted activism by a handful of Christian rights advocates on social media, diverted attention from persecution in the Jaranwala riots and endorsed the claims of Islamist hardline groups that Christians were exploiting blasphemy cases to find asylum in western countries citing threats, persecution, and lack of security in Pakistan.
Pakistan ranked seventh on Open Doors' 2023 World Watch List of the most difficult places to be a Christian, up from eighth the previous year.
If you would like to help persecuted Christians, visit https://morningstarnews.org/resources/aid-agencies/ for a list of organizations that can orient you on how to get involved.  
If you or your organization would like to help enable Morning Star News to continue raising awareness of persecuted Christians worldwide with original-content reporting, please consider collaborating at https://morningstarnews.org/donate/?
Photo Courtesy: ©Getty Images/Chrispecoraro
LISTEN: On the Frontlines of Missionary Work
The views and opinions expressed in this podcast are those of the speakers and do not necessarily reflect the views or positions of Salem Web Network and Salem Media Group.
WATCH: 7 Lessons from Christians in South Asia
---