---
NBA head coach's grandson died of 'natural causes: coroner
Written by on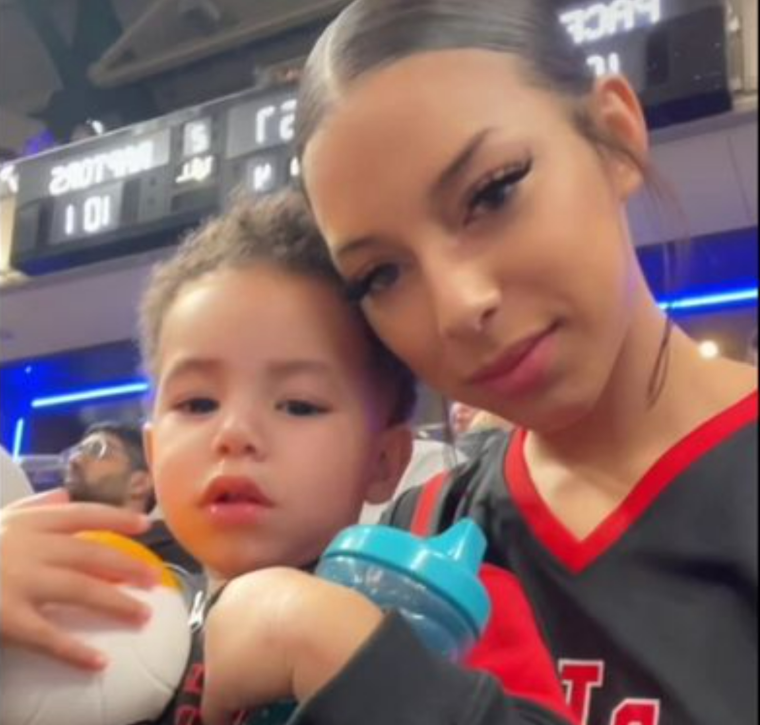 The Champaign County Coroner's Office in Illinois said preliminary results from and autopsy on the 2.5-year-old grandson of Milwaukee Bucks head coach Adrian Griffin suggest that he died from "natural causes" as the boy's mother insists that her son died in the care of his famous grandfather's family due to neglect.
"Jayce had THREE adults in the house when he died. Not one checked on him til it was too late. I'm not accusing these people of doing anything to my baby," the late toddler's mother, Jasmine Riggs, wrote on Instagram on Monday night. "I'm accusing them of neglecting my baby and THAT is why he's dead. How long was Jayce dead before 911 was called is IMPORTANT."
The Champaign County coroner noted in a statement cited by CBS 58 that the preliminary review of the results of the boy's autopsy "revealed no evidence of trauma nor foul play," and "the death of Jayce Griffin appears to be from natural causes."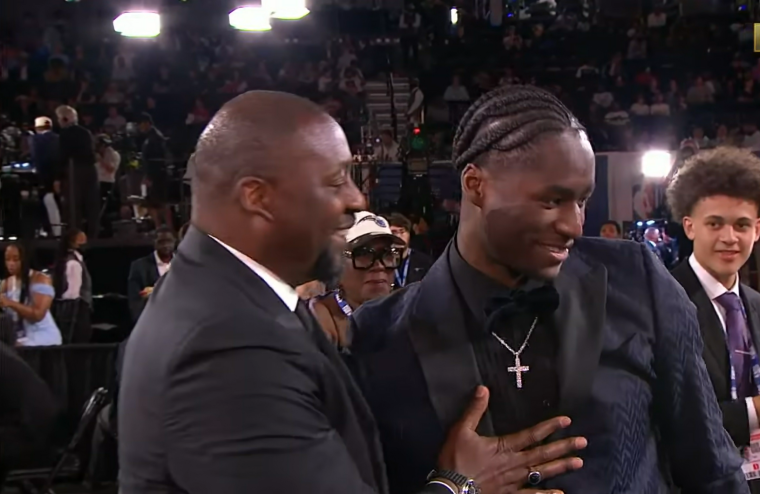 Jayce's father, Alan Griffin, 23, is a professional basketball player who most recently played shooting guard for the Newfoundland Growlers in the Canadian Elite Basketball League. Alan Griffin joined his brother, Atlanta Hawks forward Adrian Griffin Jr., 19, and his extended family for prayer at the Midwest Believers Church in Champaign on Sunday.
The church is led by his aunt by marriage, Rhonda Cloin, and her husband, Trent Cloin.
Rhonda Cloin told the congregation that her grandnephew, who she regularly took to church, died unexpectedly on Saturday and "went to heaven."
"Before we move any farther in the service, I want to ask everyone to gather around my family. They're on the front row. Many of you probably have already heard but our little buddy, Jayce, the little boy that's always at church with me, he unexpectedly went to Heaven yesterday," Cloin said during a Facebook Live broadcast, which was disabled after The Christian Post contacted her for further comment. "Our hearts are heavy, but we know he's with Jesus. We have to hope that we get to see him again."
Riggs told CBS 58 that Jayce had developed what appeared to be a routine respiratory infection a few days before his death, but doctors didn't note any cause for serious concern on Wednesday when she took him in for a medical check.
"I took him to the convenient care. He was running around, they said he was fine, was all happy and healthy. The next day I took him to day care," she told the news outlet.
The boy showed no signs of distress at day care.
On Thursday night, Riggs said she took Jayce to his father's home to spend four days with him. According to The Associated Press, Alan Griffin found his son unresponsive on Saturday morning. The boy was later pronounced dead at 10:40 a.m. at the Carle Foundation Hospital.
In a statement released by the Bucks, Adrian Griffin Sr. called his grandson's passing an "agonizing tragedy."
"My grandson Jayce was very special to me and my family, and his passing is an agonizing tragedy that will be felt forever," he said in the statement. "I appreciate your respecting our family's grief and privacy at this time."
In multiple social media posts over the weekend, Riggs called for an investigation into her son's death and stated that the Griffins told her nothing when she called to find out how her son was doing in the care of his father on Saturday.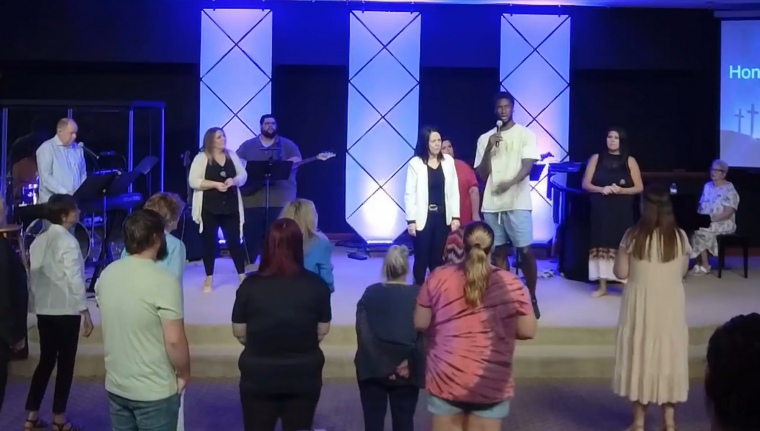 "Mfs didn't even have the decency to tell me sorry my baby died while being in their care. No text, no call, didn't even respond when I asked how my baby was doing the day before. Thought I was doing the right thing by letting him see Jayce," she wrote in a post on Facebook Sunday night. "I pray this autopsy gives me the answers I need. Lord this pain is unbearable."
She told CBS 58 that Adrian Griffin called her on Saturday morning and told her that Jayce had stopped breathing and taking to the hospital.
"When the paramedics got there, it was already too late," she said. "I got to the hospital —Jayce was at the hospital — I got to the hospital, and my baby was already gone. I knew he was gone; I just didn't want to hear it and I didn't want to accept it."
Riggs' friend Sierra Donald launched a GoFundMe campaign on Monday seeking to raise $10,000 to help with funeral and attorney's fees.
"The sudden loss of Jayce is still unclear and extreme measures need to be taken to bring some clarity of cause of death for the family. It's heartbreaking to even imagine how much pain and suffering the family will have to endure the rest of their lives because of selfish and evil people in this world but we pray that answers will come to surface on what happened," Donald wrote.
"Jayce played an important role in so many people's lives, we would have weekly family dinners and play dates with a special group of our friends and family with our kids all the same age as Jayce. Jayce had such a kind and sweet spirit and loved playing basketball," she added. "We had high hopes he would become a professional basketball player and become an immaculate influence for the next generation of youth. No mother should ever have to bury her baby, and we as a community should come together to support the Riggs Family. #JusticeforJayce."
Free

Religious Freedom Updates

Join thousands of others to get the FREEDOM POST newsletter for free, sent twice a week from The Christian Post.
---