---
Actor, Singer Carlos PenaVega Says He Came to Christ after He 'Hit Rock Bottom'
Written by on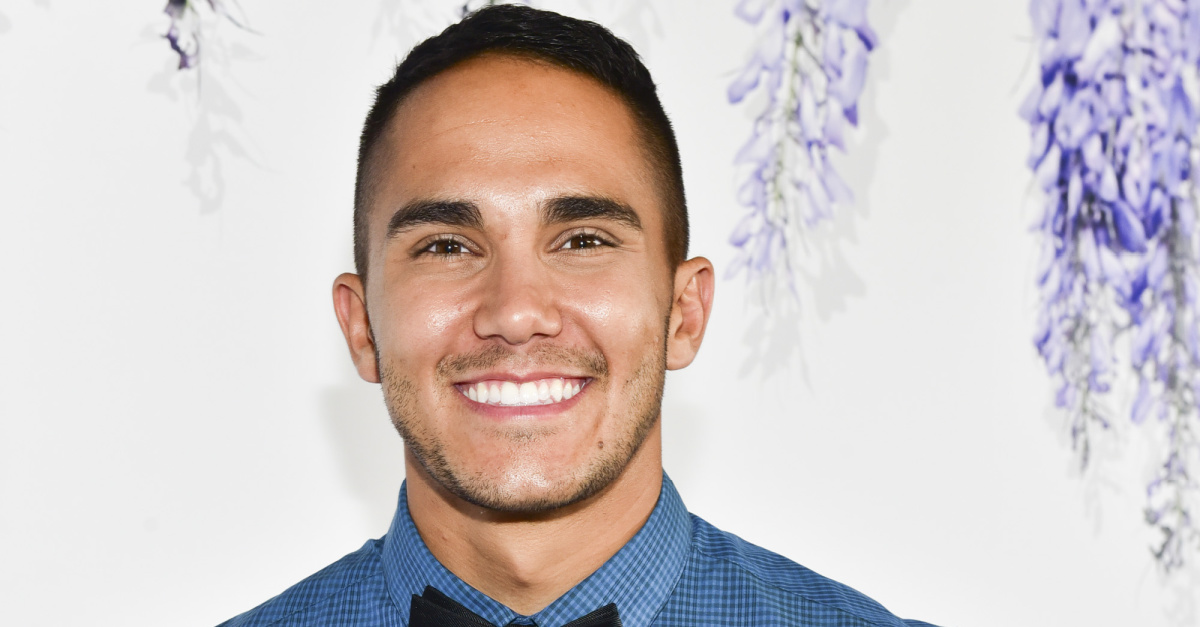 Actor and singer Carlos PenaVega recently opened up about his journey to faith in Jesus Christ only after he hit "rock bottom."
"I grew up Catholic," PenaVega told Faithwire in an interview. "I did like the whole first communion … all that stuff, but it never meant anything. It was just a box."
"I knew of God, but I didn't have a relationship," he added.
PenaVega, who starred in the Nickelodeon show Big Time Rush about a boy band and still performs with the group today, shared that although he dated a Christian girl in college and sometimes attended her church, he felt like he was checking faith boxes off and "moving on."
"It wasn't until I really hit rock bottom … I was smoking a lot of weed," he recalled. "I was drinking, and I was sleeping around."
"I locked myself in my house, and I was ordering food, and I was just miserable," the actor continued. "And I knew that there was something more for me."
PenaVega eventually reached out to his friend Andrew, who had recently sold him a house, and asked him why he was always so happy.
"He was like, 'Oh, man, I got Jesus,'" PenaVega recalled, noting that he wasn't initially convinced by his friend's declaration.
Several days later, both men attended Andrew's church, where PenaVega's life changed.
"The bishop comes up, and he preaches his sermon, and he's like, 'Let me tell you a little story about a guy, myself, who was 23,' and … he's like, 'Man, I was smoking drugs,'" PenaVega said. "And I was like, 'Oh, OK. I'm smoking drugs, too.' He's like, 'I was sleeping around.' I was like, 'Me too,'" he recalled.
"He preaches his whole sermon, literally directly into my soul," he continued. "And after it finishes, I was just [like], 'This is what I want. … I'm on this Jesus high now.'"
After church, PenaVega called every person he had hurt and told them he was sorry.
Several days later, Andrew invited PenaVega to a Bible study, where he would meet his now wife, Spy Kids actress Alexa Vega.
"Well, that night, I go to the Bible study, and the girl that he called to come to the Bible study for her first time happened to be Alexa," PenaVega recalled.
The two eventually became a couple and got married. They have three children.
PenaVega told Faithwire that despite having a successful career in Hollywood, his main focus is sharing the Gospel with everyone.
"I always tell people that acting, singing all this stuff to me, producing writing, it's a hobby, right?" PenaVega said. "My job is to spread God's love to everyone … That's my job. Everything else is a hobby."
"I really do believe that God has a huge calling on mine and Alexa's life, and we're just going to continue powering through," he added.
Photo courtesy: ©Getty Images/Rodin Eckenroth/Stringer
---
Milton Quintanilla is a freelance writer and content creator. He is a contributing writer for Christian Headlines and the host of the For Your Soul Podcast, a podcast devoted to sound doctrine and biblical truth. He holds a Masters of Divinity from Alliance Theological Seminary.
---