---
Joel Rosenberg: Solomon Gave Us a 'Specific Prayer' for When Israelis Are Taken Hostage
Written by on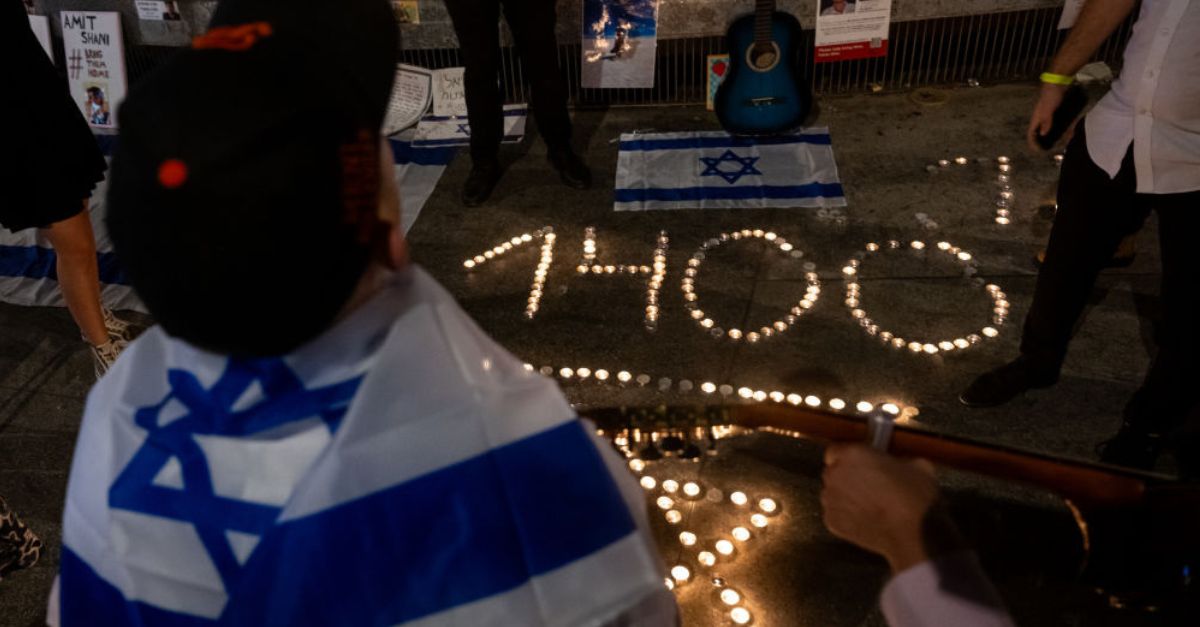 Author and Middle East expert Joel Rosenberg says he recently stumbled upon a prayer in Scripture that has modern-day relevance for the Israeli hostages, and he's encouraging people of faith to "rediscover" it.
"It turns out that ancient Israel's third king — the great and wise King Solomon — once specifically offered a prayer to the God of Israel for any Israeli who might one day be taken hostage and dragged off to an enemy country, 'far or near,'" Rosenberg wrote for All Israel News, where he serves as editor in chief. "Did you remember that was in the scriptures?"
Rosenberg added that he was "struck" by the contemporary relevance of the prayer, which he had forgotten was in the Bible. The terrorist group Hamas took more than 200 people hostage when it attacked Israel on Oct. 7. 
"Never before in the modern history of Israel has it been more important to study these particular passages of scripture and obey them," Rosenberg wrote.
In the passage, King Solomon prays, "When Your people go to war against their enemies, wherever You send them, and when they pray to the Lord toward the city You have chosen [Jerusalem] and the Temple I have built for Your Name, then hear from heaven their prayer and their plea, and uphold their cause."
In the relevant portion of the prayer, Solomon prays, "When they sin against You — for there is no one who does not sin — and You become angry with them and give them over to their enemies, who take them captive to their own lands, far away or near; and if they have a change of heart in the land where they are held captive, and repent and plead with You in the land of their captors and say, 'We have sinned, we have done wrong, we have acted wickedly'; and if they turn back to You with all their heart and soul in the land of their enemies who took them captive … then from heaven, Your dwelling place, hear their prayer and their plea, and uphold their cause."
Rosenberg called the prayer "remarkable."
"In this passage — and in the parallel passages in 2 Chronicles, chapters six and seven — Solomon is offering a prayer that is perfectly relevant to the moment we are in," he wrote. "Admittedly, some people will resist its premise because it is difficult to hear and accept."
The focus of the prayer, Rosenberg said, is repentance. 
"If we forget that we are His — if we refuse to let Him be our Shepherd, if we wander off, if we refuse to let Him protect us — then we will be attacked by wolves who hate us and seek to devour us," Rosenberg wrote. "This is not God's fault. It's our fault. Solomon understood this. But Solomon also understood that there is a way back to God. Even when the wolves attack. Even when we are taken captive."
It is time for people of faith to "rediscover this powerful prayer," Rosenberg said.
"If we truly want to defeat our enemies and get our hostages back," he wrote, "then we need to genuinely humble ourselves, and genuinely repent of our sins, and genuinely seek the face of God."
Photo Courtesy: ©Getty Images/Alexi J. Rosenfeld / Stringer
Video Courtesy: Joel Rosenburg on TBN via YouTube
---
Michael Foust has covered the intersection of faith and news for 20 years. His stories have appeared in Baptist Press, Christianity Today, The Christian Post, the Leaf-Chronicle, the Toronto Star and the Knoxville News-Sentinel.
LISTEN: 
The views and opinions expressed in this podcast are those of the speakers and do not necessarily reflect the views or positions of Salem Web Network and Salem Media Group.
WATCH: A Prayer for Israel
---